Add Captions to Video Gglot
After you transcribe your video with Gglot, you have a few options. You can read the transcript, send it to someone else, or put it back in your video for greater accessibility to you and your viewers! If you haven't transcribed a video yet
Here's a Few Ways to Do It: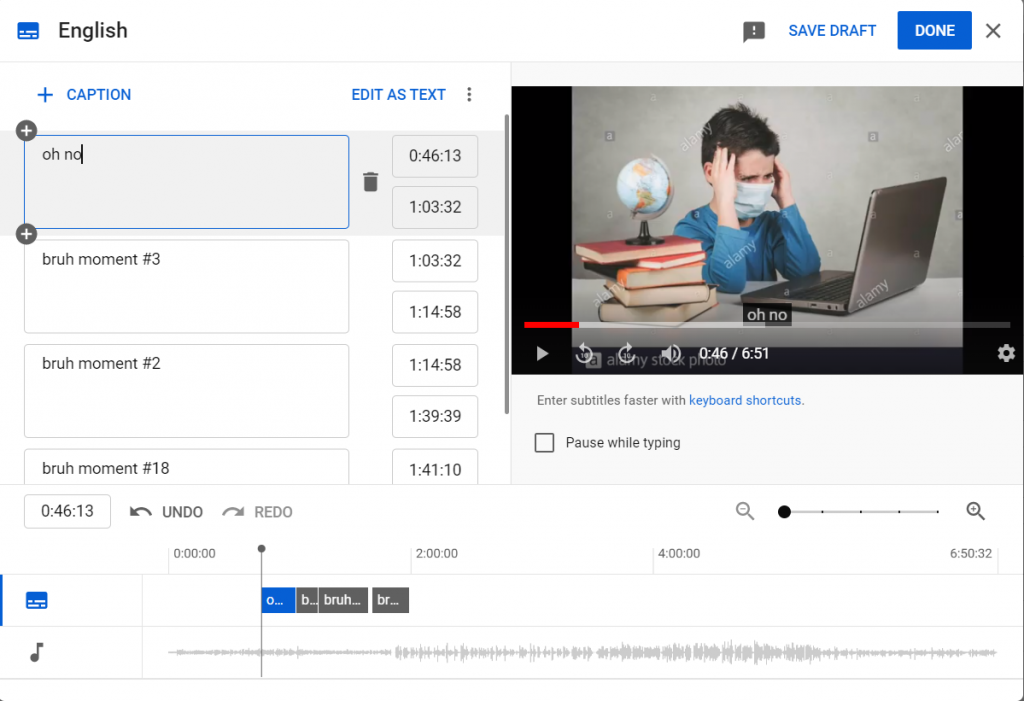 Manually (Not Recommended)
Using YouTube's editor you can create subtitles manually by selecting the language, and then typing the words out. However, all the problems with human transcription come with it, costing you a lot of time and energy.
Instead of listening and transcribing and listening and transcribing…have Gglot's software listen once- and let you transcribe the rest! When you get your transcript, copy and paste the text with appropriate timestamps, which will save you a significant amount of both time and effort.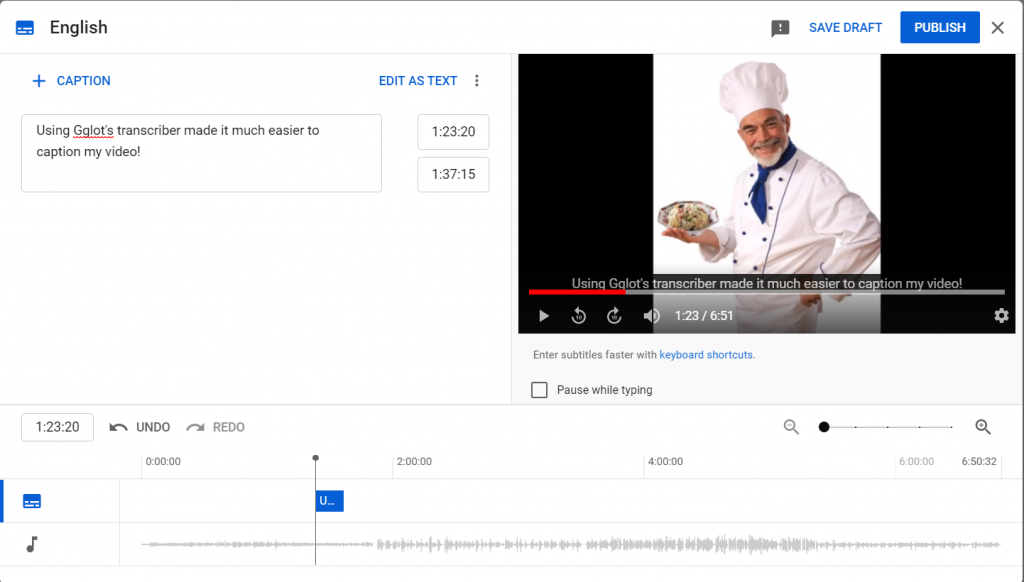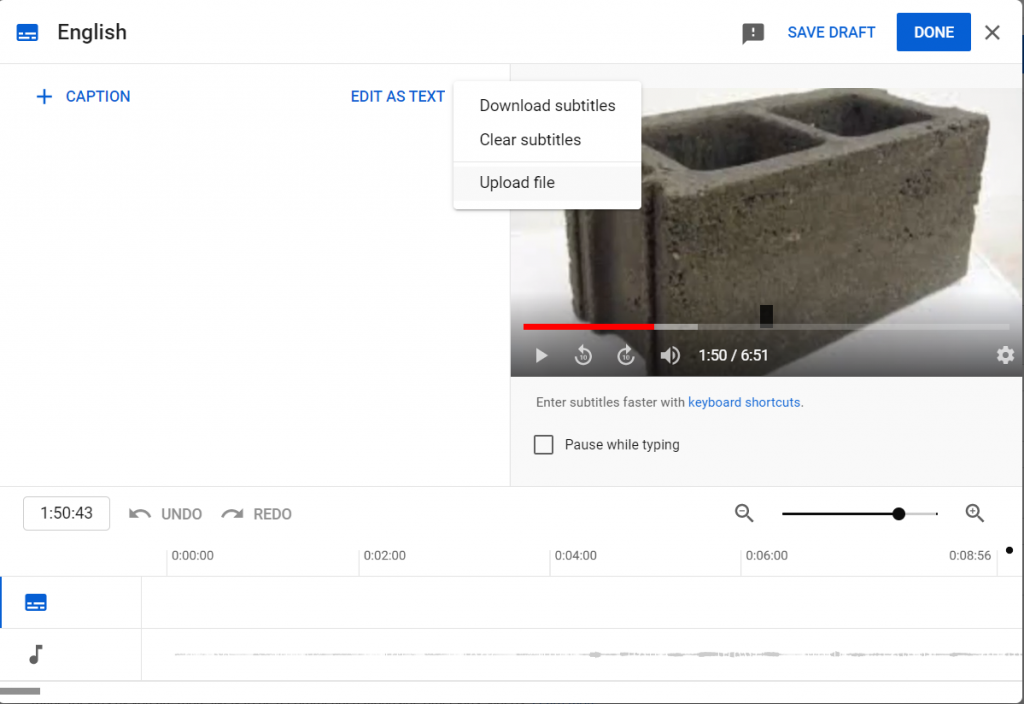 Perhaps you'd like to save even more time and not transcribe it manually at all. Luckily, Gglot can turn your transcription into a .srt, .vtt or any other file that contains metadata. Skip the middleman (you) and upload your file directly to Vimeo, Youtube or any other video hosting site, and watch the unparalleled speed at which it captions for you!
1. Upload your mp3, mp4, mov, etc. and select the language used in the audio.
2. The video will be converted to text in just a few minutes.
3. Proofread and Export: Make sure that the transcript is free of mistakes. Add some final touches, click on export, and done! You have successfully converted your video into a transcript. Gglot can do more than just make captions. All you need to do is upload your file: audio, video or otherwise, and let us take care of your transcription needs. Have a foreign movie you need subtitles for? Gglot has you covered. Have an interview you need to review? Gglot has you covered? Need a transcript for your podcast to boost keyword searches? Gglot has you covered. With Gglot, all your online content creation is taken care of quickly, accurately and affordably.
No credit cards. No downloads. No evil tricks.