It's been quite a productive journey.
Launched on March 13th, 2020 – Gglot.com has started to gain new users with an increasing speed.
First, it was paid ads. During Covid-19 lockdown, lots of advertisers ceased their marketing efforts and focused on cost cutting and PPP loans. Check out our previous article on how we've elegantly managed to gain initial traction with Google Ads.
Second, came the Youtube and its incredible value as a source of referral traffic. We've tried to maintain our own channel, but it was time consuming and expensive. So, we've refocused on purchasing paid reviews from influencers.
Lastly, came in search engine optimization (SEO). It is a long-term focus strategy, but it works. Our website is built on WordPress and we use RankMath SEO plugin for its online marketing. The language translator ConveyThis is compatible with RankMath and it helps us gain lots of traffic from non-English countries such as Poland, Russia, Brazil, Italy, German and so on. So, the SEO does pretty well and attached graph below demonstrates the momentum.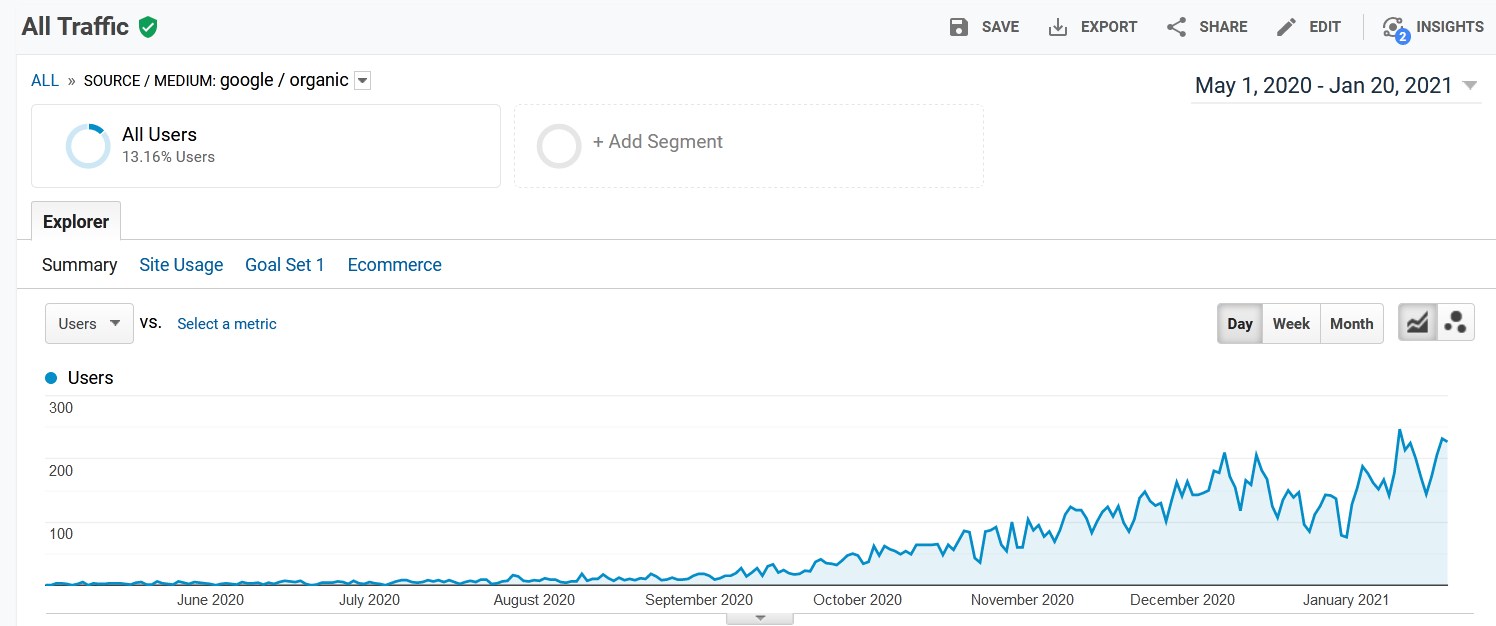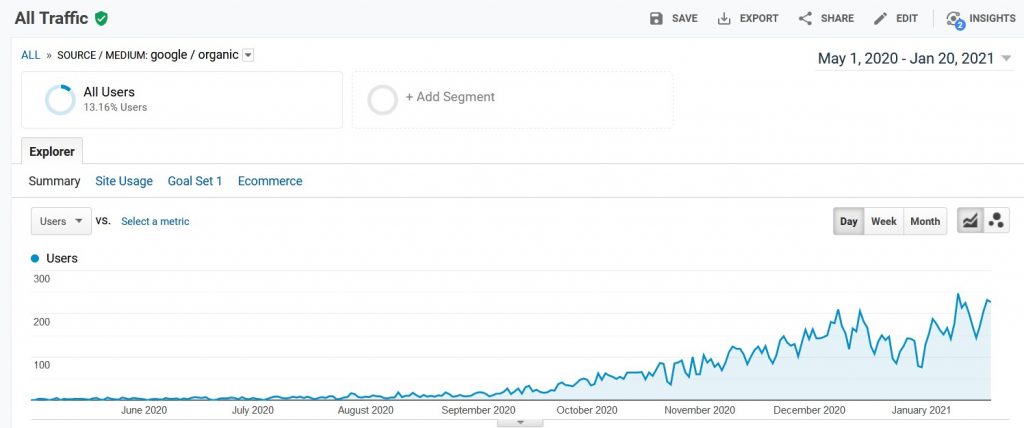 Any questions?