Use our automatic transcription tool to turn your talks into readable text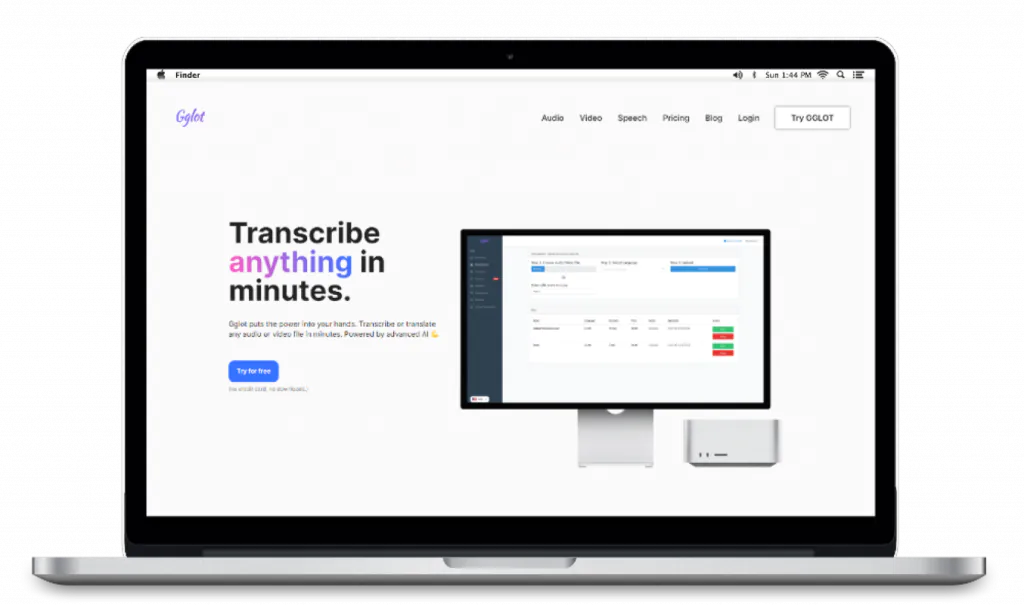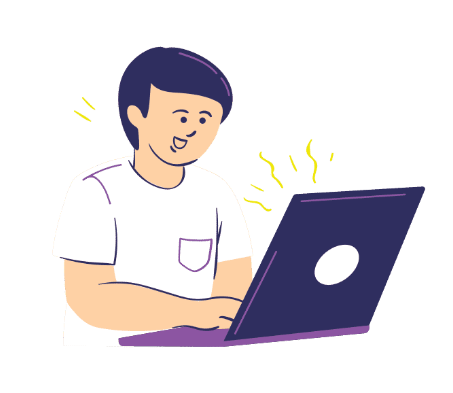 Use an Audio To Text Converter To Transcribe Audio Files
Try our automatic transcription software has been designed with the aim to help you to save valuable time and energy. Moreover, while transcribing manually you may need to stop the recording several times if something distracts your attention. But GGLOT converts audio to text online with no distractions.
Transcription is an audio or video recording converted to a text file format. You may find someone who can do this job manually but it will be expensive and the entire process may take hours (if not days). Why waste any more time if you can use an effective audio transcription software?
GGLOT transcription tool doing its job on the top-level automatically without extra fuss. There is no journalist or podcaster who doesn't record audio for further transcription. With the help of the GGLOT speech to text conversion, it is as easy as 123.
Audio To Text Converter Online: Use GGLOT Software
There is no person who wouldn't agree that recording an audio is a convenient and fast way to store information. But it is not always possible to listen to those audio recordings in the process of finding the needed pieces of information. You may need to listen to 30 min of audio to find the necessary information.
Time is money and nobody wants to waste it. GGLOT is one of the tools that can help you to save time and manage your resources effectively.
If you need the text version of your audio file, do it right away via GGLOT. Spend less time on manual voice conversion and devote more time to learning important information from the audio file.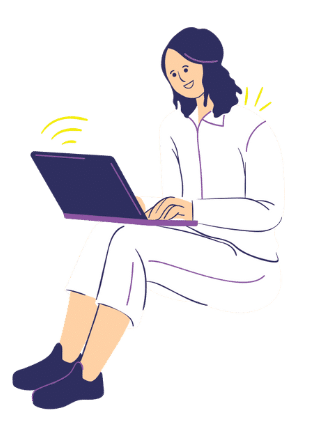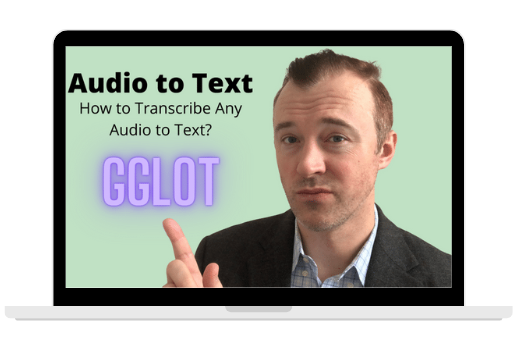 Convert Audio to Text Online with GGLOT: Main Benefits
Any person, whose profession supposes working in a fast manner, conducting research, interviewing staff, etc. will benefit from the use of the GGLOT tool for online audio to text conversion. The best online Audio to text software will help you avoid typos and other mistakes.
You will be able to spend minutes on the conversion process and have more time for editing results. GGLOT transcription tool offers accurate online voice recognition. All changes to transcription will be saved automatically by the program. After you are done editing the transcript, just export your file in either TXT, XLS, PDF or DOC formats.
Login to your account.
Enter the dashboard.
Upload your audio/video recording.
Add balance and hit "Get Transcription" button.
Done! The transcription is started and will be ready in a couple of minutes!
No credit cards. No downloads. No evil tricks.