Use GGLOT to transcribe speech from your MP4 file in just a few minutes!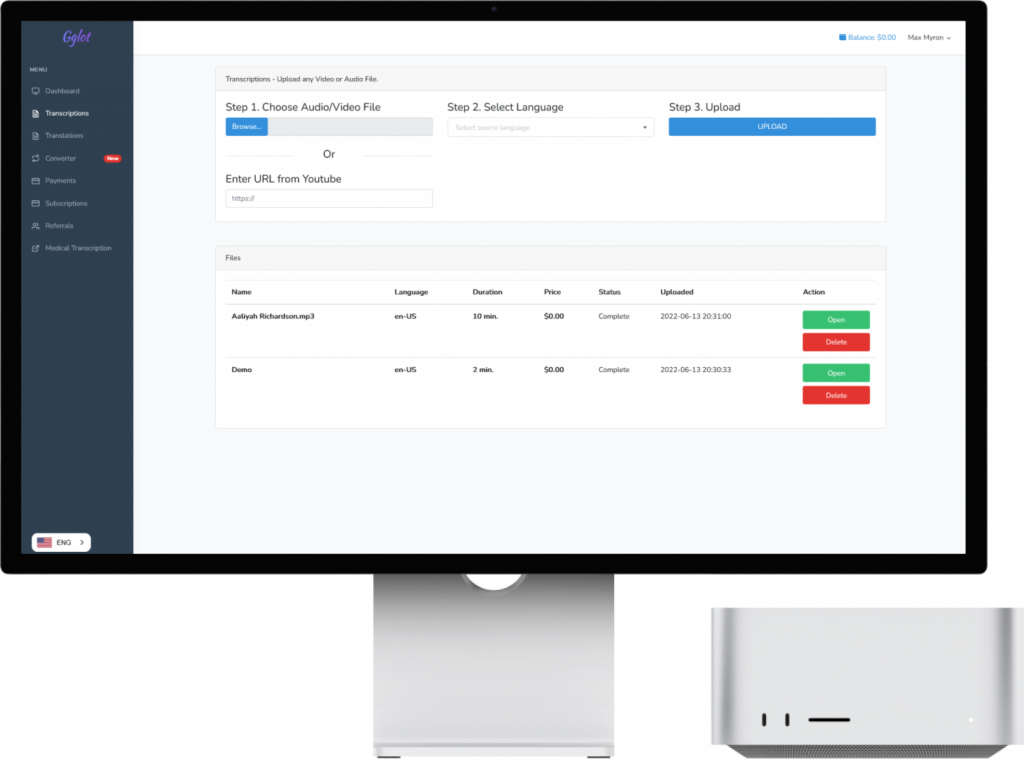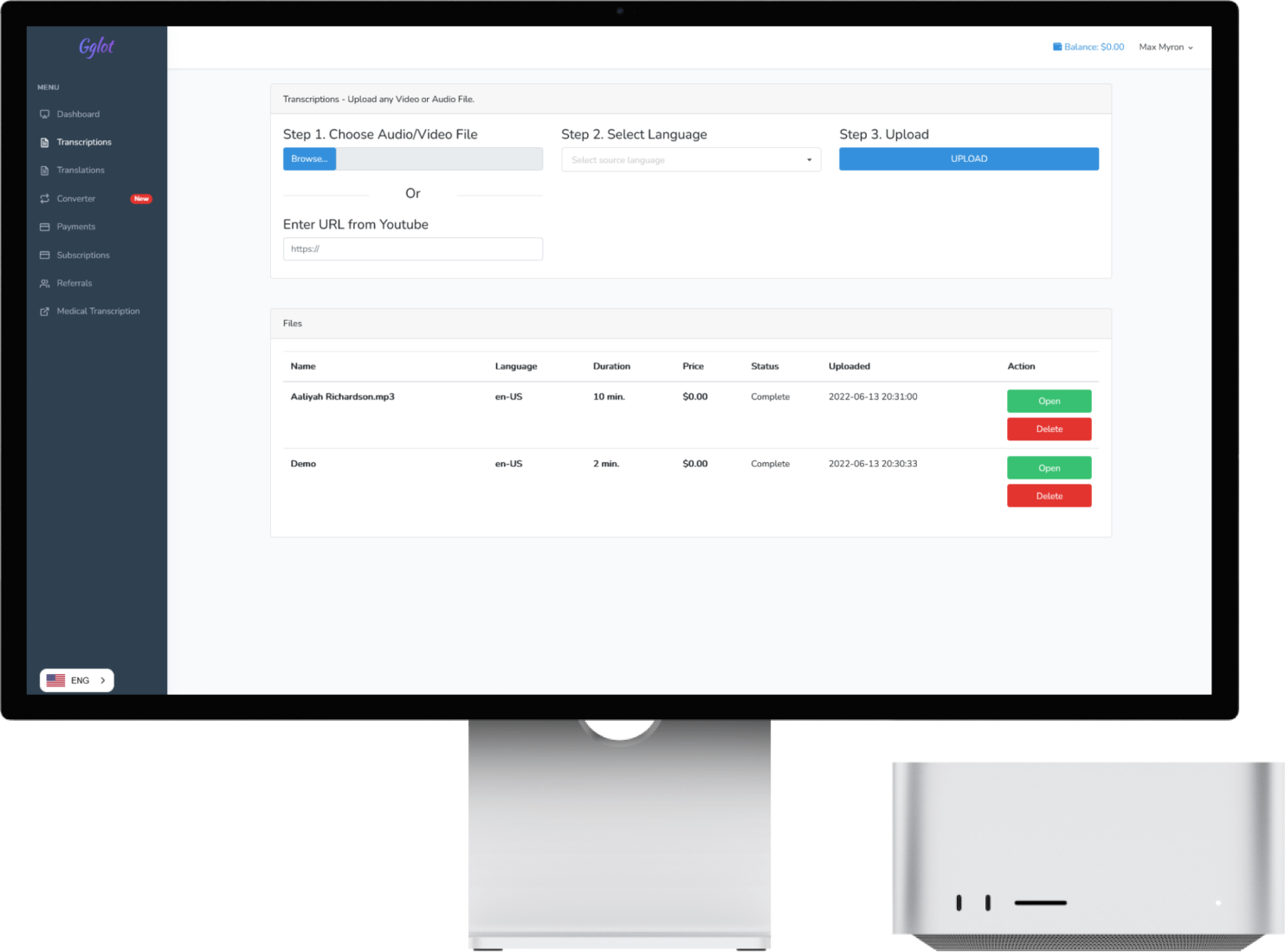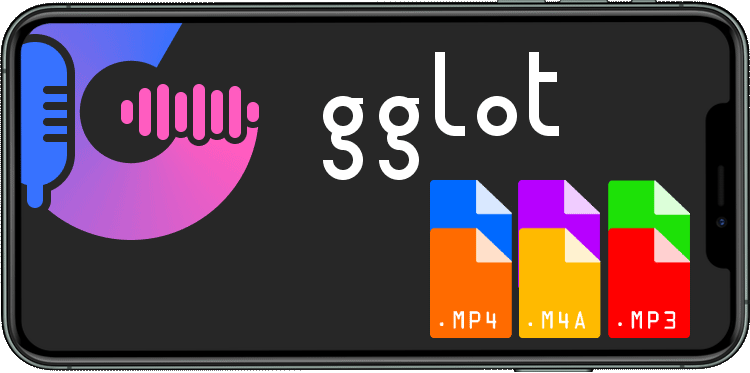 Try GGLOT Online MP4 Converter to Create Text Transcripts
Are you looking to gain more exposure for your videos on Youtube, podcast, facebook and other social media? The answer could be as simple as to transcribe your videos to text.
By going the extra mile (or more accurately taking a few extra minutes), you can improve your search ranking, boost your online presence and reach a bigger audience. In short, if you include more text, Google and other search engines have more data helping them to crawl and index your website better.
You can also use the MP4 to text transcript and transform it into a blog post which will help you to add even more text to help the search engines.
Text files generally refer to .txt, which is a simple file type that only holds unformatted text. Simple and clear, but you can't do much else with it. It can also refer to .docx (a Word document you can edit and add whatever else to) or a .pdf (a format that allows consistent sharing of text and images regardless of hardware. Gglot can give you your finished transcript in these files, and more!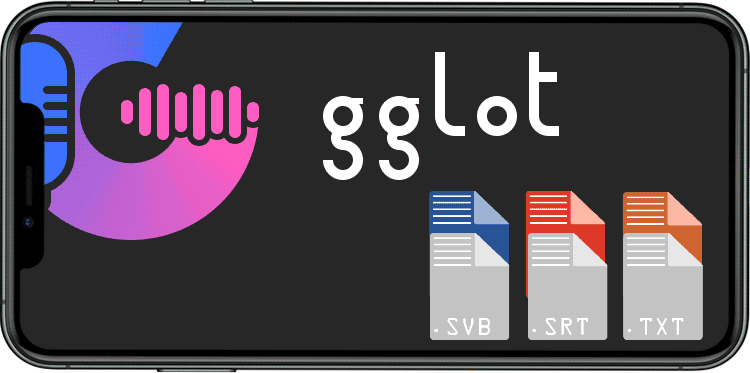 1. Upload your MP4 file and select the language used in the audio.
2. The audio will be converted to text in just a few minutes.
3. Proofread and Export: Make sure that the transcript is free of mistakes. Add some final touches, click on export, and done! You have successfully converted your audio into a text file.
Why YOU Should Try our Free MP4 Transcriber:
Search engines rely on keywords, such as memorable quotes –  which can't be searched by audio alone. By transcribing your podcasts with Gglot however, more people can find your site because your discussion about Deep Learning becomes searchable to the searcher
Captions are an important way to improve the comprehension of your content. Upload your audio files (MP4 or Otherwise) and use our editor to help you create your subtitles, boosting you and your viewers' convenience.
As a journalist, office worker or otherwise, interviews are one way to ensure an engaging report. Gglot can transcribe your accurately and quickly, and you can rectify or remove those unnecessary stutters with our online editor. Spend less time on transcription and more time on analyzation!
Why to Convert MP4 To Text?
And, if you're not swayed by the marketing potential, consider this: millions of people across the globe who are struggling with hearing disabilities depend on transcriptions. The only way that they might be able to access your content is if you share transcriptions. In fact, an MP4 transcription service might even be able to help you avoid any legal issues relating to disability discrimination legislation. Even people without any hearing impairments will thank you for adding subtitles to your video content. They might be in a public place and don't have earphones to listen to your video. So, in many instances, users actually prefer to mute the sound when watching videos on Facebook and other popular social media platforms. If you add subtitles to your video, your audience will still be able to "hear" your message.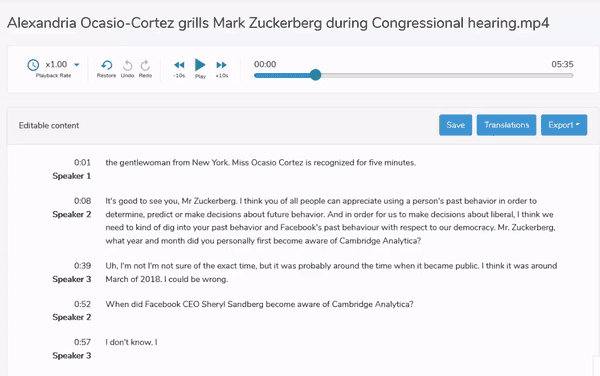 And that's it! A few short minutes are all you need to transcribe your MP4 file. You can access it through your dashboard and edit it with our Online Editor.
No credit cards. No downloads. No evil tricks.