Use GGLOT to transcribe speech from your MP3 file in just a few minutes!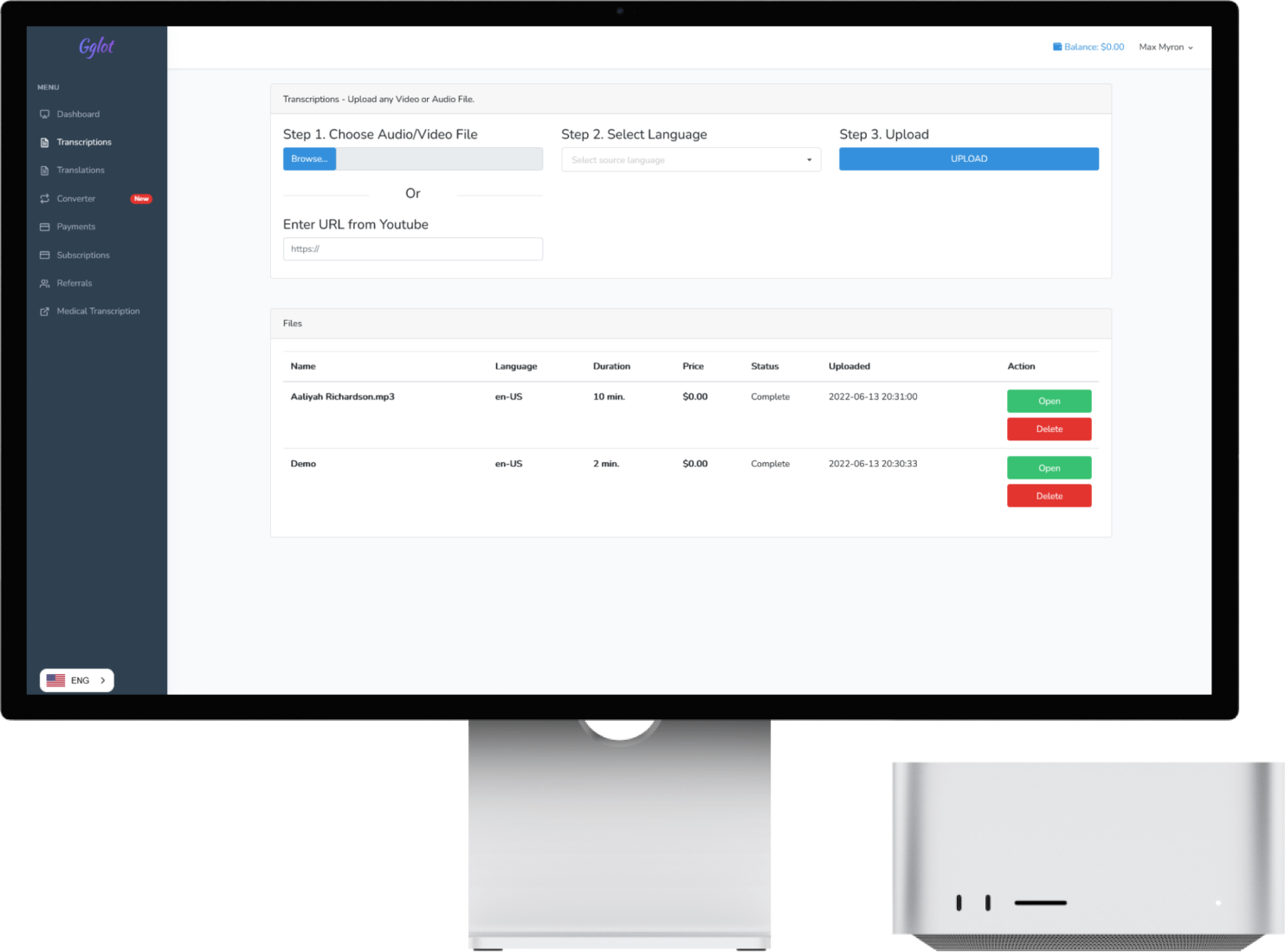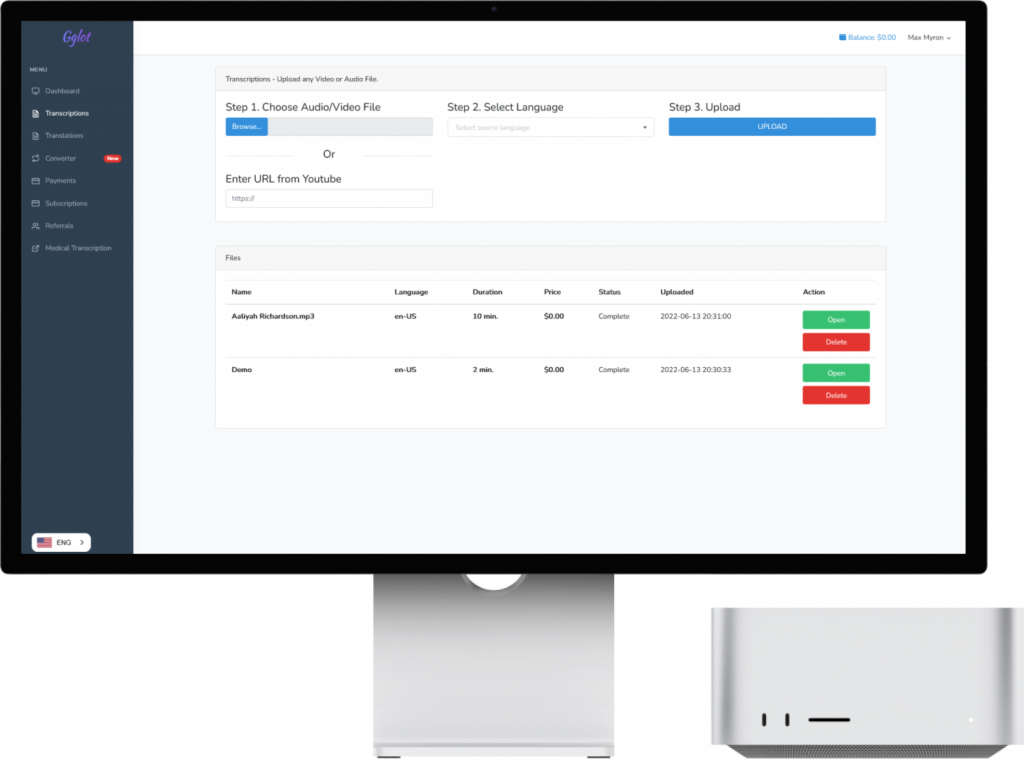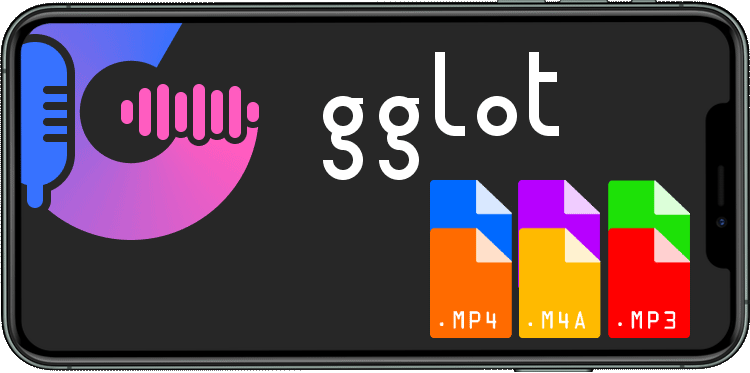 The MP3 format is a widely recognized compressed audio format that offers a balance between small file sizes and decent audio quality. With compatibility across most, if not all, audio players, the MP3 format has become the go-to choice for many users. Whether you need to transcribe lectures or convert voice recordings of casual conversations, GGLOT's fast and efficient software enables you to transform MP3 files into text online in just minutes. Experience the convenience of converting hours of MP3 audio content into text in no time!
Text files encompass a variety of formats, each with its unique characteristics and purposes. The simplest form, the .txt file, contains unformatted text, making it easy to read but limited in functionality. Other text file formats include .docx, which is a versatile Word document that allows for editing and formatting, and .pdf, a widely-used format that ensures consistent sharing of text and images across different devices and platforms. GGLOT provides a range of output options for your transcriptions, including .txt, .docx, .pdf, and more, catering to your specific needs and preferences.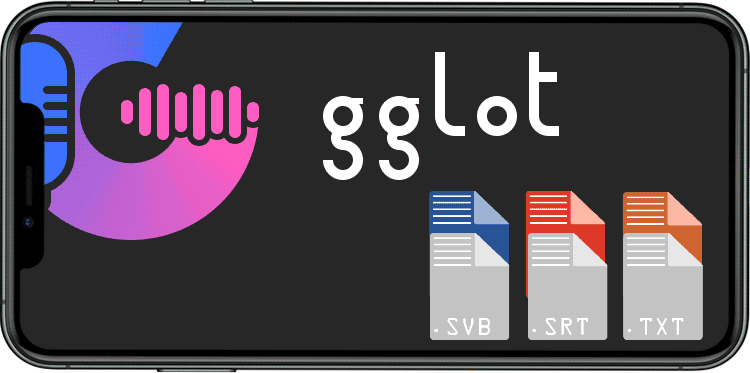 With Gglot, you can transcribe your audio files quickly and easily, without sacrificing accuracy or quality. So what are you waiting for? Give it a try today!
Upload your audio file and select the language used in the audio.

Sit back and relax while our advanced algorithms convert the audio to text in just a few minutes.

Proofread and Export: Once the transcription is complete, take a few moments to review the text for accuracy and make any necessary edits. Then, add some final touches, click on export, and you're done!
You have successfully converted your audio into a text file that you can use for any purpose. It's that simple!
Why YOU Should Try our Free MP3 Transcriber:
Search engines rely on keywords to help users find the content they're looking for, but audio alone can be difficult to search. By transcribing your podcasts with Gglot, you can make your discussions and memorable quotes searchable, helping more people find your site and boosting your visibility. With Gglot, you can easily transcribe your podcasts and improve your SEO, making it easier for listeners to find and enjoy your content.
Captions are an important way to improve the comprehension and accessibility of your content. With Gglot, you can easily upload your audio files in MP3 or other formats and use our editor to create accurate captions that improve convenience for you and your viewers. Whether you're a video editor or content creator, Gglot's editor can help you streamline your subtitling process and create high-quality captions for your videos.
As a journalist, office worker, or content creator, interviews are a valuable tool for creating engaging reports and content. With Gglot, you can transcribe interviews quickly and accurately, allowing you to spend less time on transcription and more time on analysis. Use our online editor to rectify or remove unnecessary stutters and create a polished transcript in minutes. With Gglot, you can get accurate transcriptions and save valuable time in your writing process.
Unlock Your Audio's Full Potential: MP3 to Text Conversion Made Easy with Gglot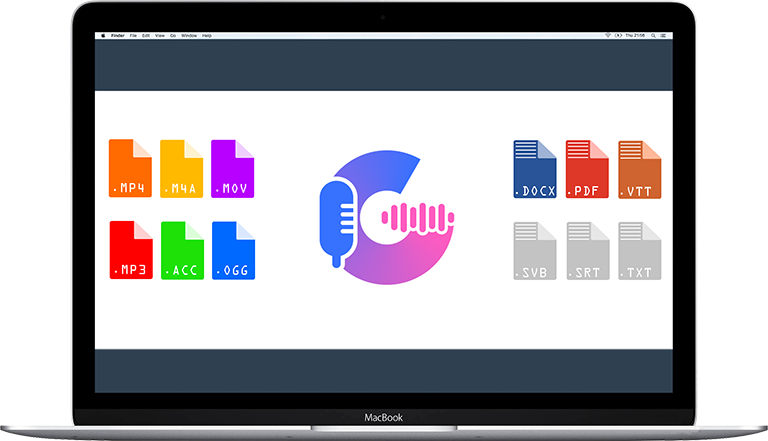 Discover the ultimate solution for converting your MP3 files to text using Gglot's cutting-edge transcription services. With our advanced speech-to-text technology, you can efficiently transcribe audio recordings, podcasts, interviews, and more – all within a matter of minutes.
Gglot's user-friendly platform simplifies the transcription process, making it accessible to users of all skill levels. To get started, simply upload your MP3 file, and let our state-of-the-art software work its magic. Our highly accurate transcription engine will swiftly generate a text version of your audio file, saving you valuable time and effort.
Beyond just converting MP3 files, Gglot's versatile transcription services support a wide array of audio formats, ensuring maximum compatibility with your content. Once your transcription is complete, you can easily edit and format the text to suit your specific needs, all within the Gglot interface.
Don't let audio limitations hold your content back. Harness the power of Gglot's MP3 to text conversion services and unlock new possibilities for your content's accessibility, reach, and impact.
Why Should You Try GGLOT MP3 to Text Transcription Software Online?
MP3 transcripts are searchable: Having the podcasts transcribed means the owner can generate a huge amount of traffic to the website since the text becomes searchable for the reader.
People are likely to stumble upon the transcribed podcasts while browsing the web related to contents which the podcasts deliver. The search engines would pick up keywords. MP3 audio recordings of the show, however, are not searchable, but transcripts very much are.
Can be used as a blog content: It may be that podcaster is not able to decide on what to place on the blog. MP3 audio transcript to text can be copy-pasted and instantly turned into a new blog post, with no additional efforts.
One can also use GGLOT MP3 to TXT converter online for creating newsletter content for the subscribers or numerous short articles within a short period of time.
Since there is a huge scope of benefits, using GGLOT app MP3 to text converter online is worth the time-consuming effort. It can save you not only time but also a lot of money.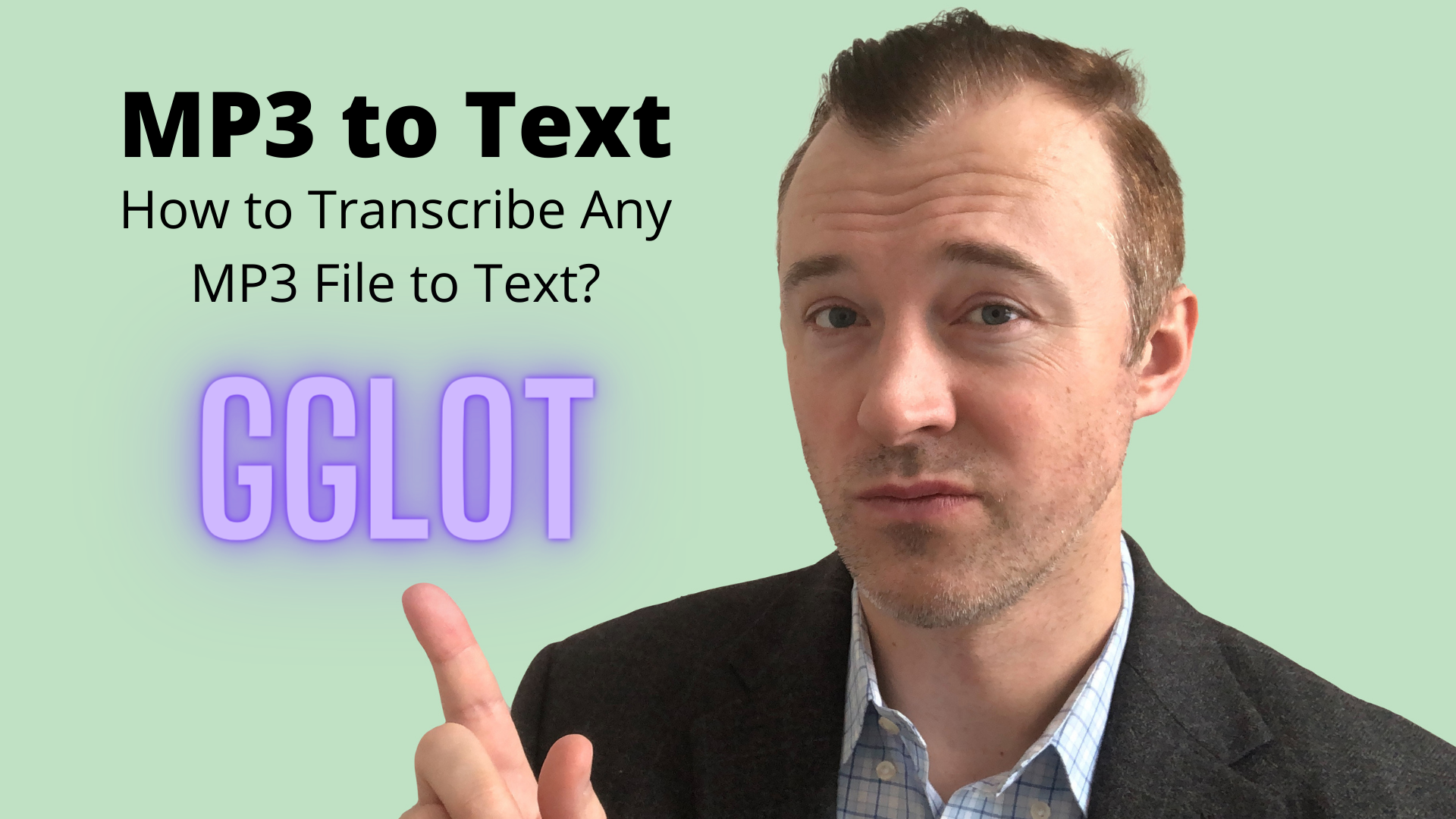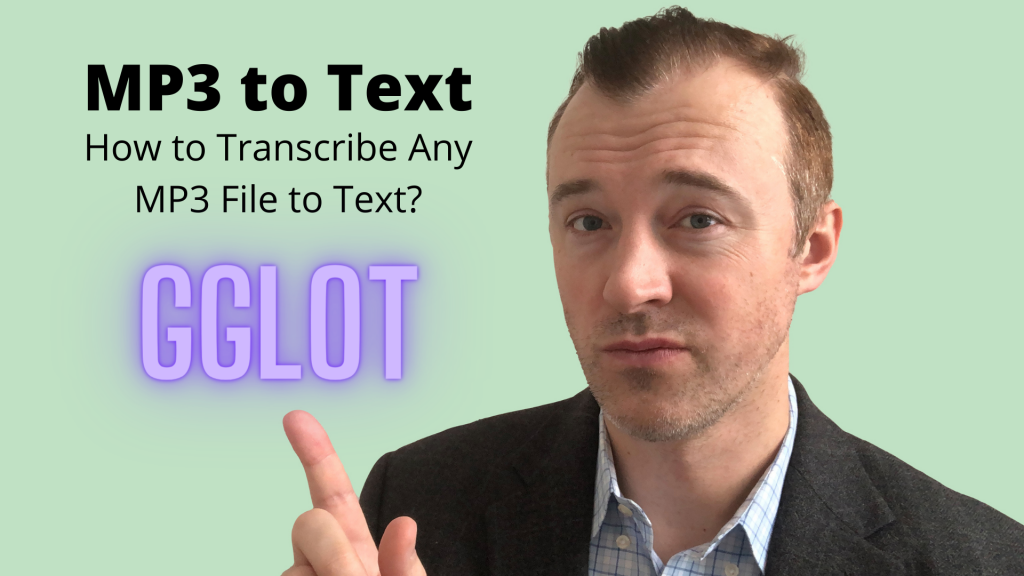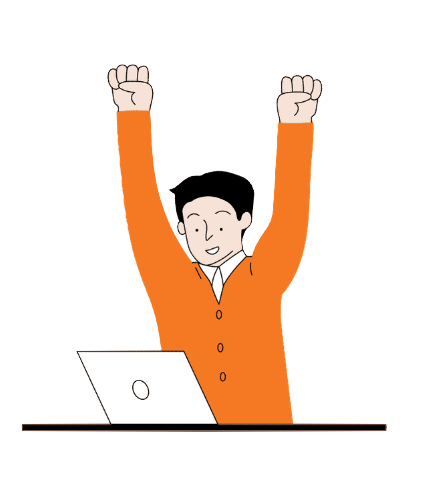 In just a few short minutes, you'll have your fully transcribed document at your fingertips. After the audio file has been processed, you'll be able to access the transcript through your account dashboard and make any necessary edits using our user-friendly online editor.
And that's all! In a matter of minutes you'll have your completed transcript in hand. Once your file is transcribed, you will be able to access it through your dashboard and edit it using our online editor.
No credit cards. No downloads. No evil tricks.