Use GGLOT to transcribe speech from your SRT file in just a few minutes!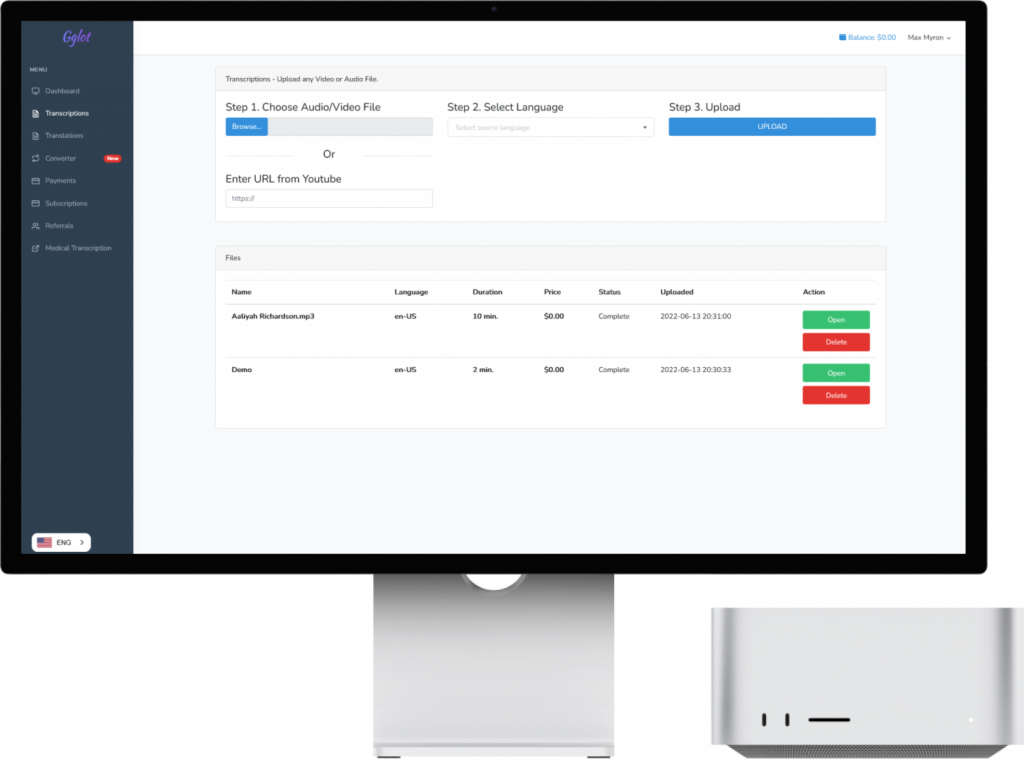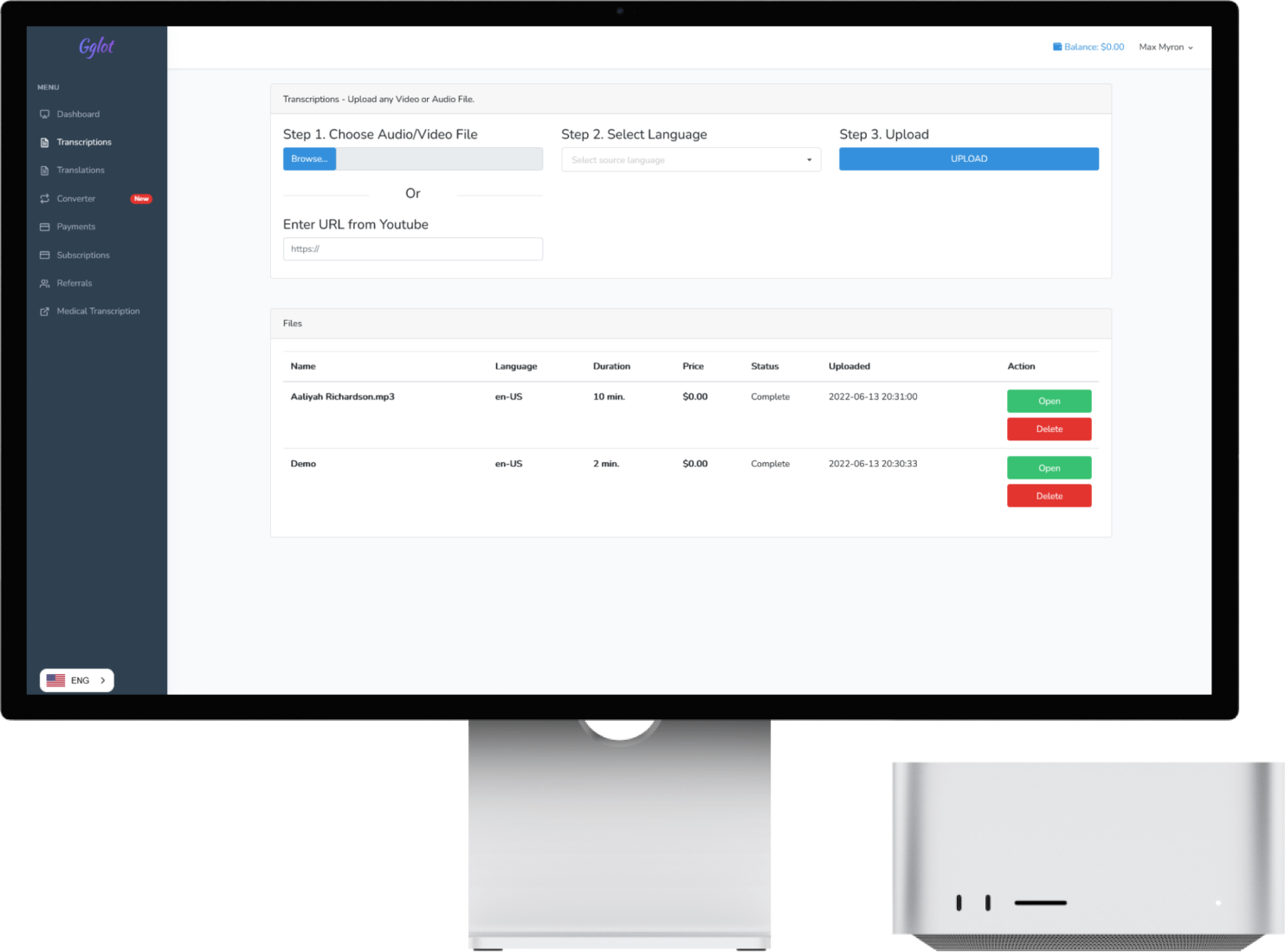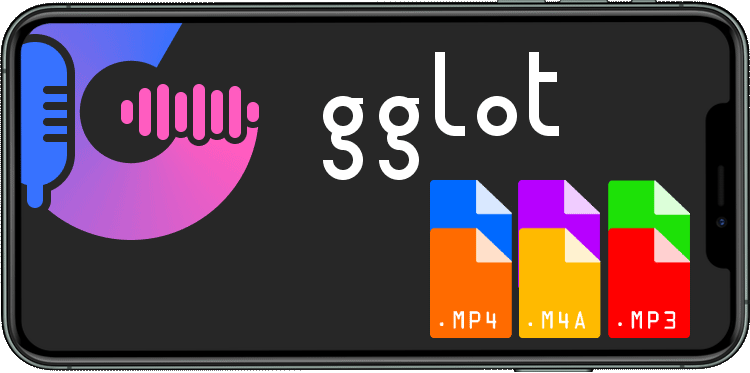 Un SRT non contiene solo testo, ma anche testo dei sottotitoli e informazioni sui tempi, perfetti per creare sottotitoli, poiché i timestamp sono già lì per te! Il software online automatico di Gglot può prendere quei dati e inserirli in un SRT per te, risparmiandoti tempo!
Che cos'è un file di testo?
Un .txt è un semplice file di testo, senza nient'altro. Tuttavia, dati le lettere e i numeri giusti, puoi trasformarli in sottotitoli capaci per il tuo video, intervista o qualsiasi altra cosa. Gglot può aiutarti in questo!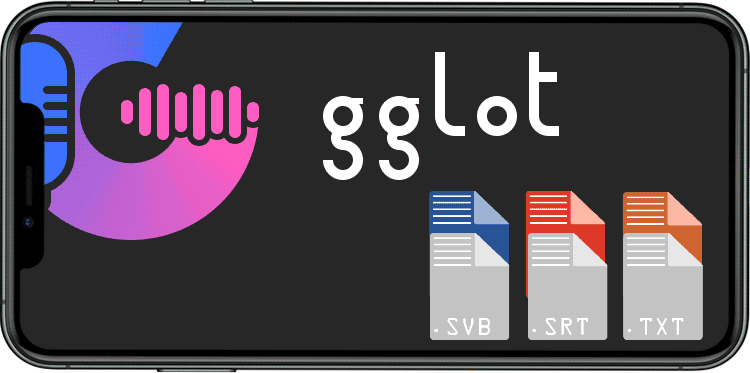 1. Upload your SRT file and select the language used in the audio.
2. The audio will be converted from SRT to text in just a few minutes.
3. Proofread and Export: Make sure that the transcript is free of mistakes. Add some final touches, click on export, and done! You have successfully converted your SRT into a text file.
Why YOU Should Try our Free SRT Transcriber:
Search engines rely on keywords, such as memorable quotes- which can't be searched by audio alone. By transcribing your podcasts with Gglot however, more people can find your site because your discussion about Deep Learning becomes searchable to the searcher.
Captions are an important way to improve the comprehension of your content. Upload your audio files (SRT or Otherwise) and use our editor to help you create your subtitles, boosting you and your viewers' convenience.
As a journalist, office worker or otherwise, interviews are one way to ensure an engaging report. Gglot can transcribe your accurately and quickly, and you can rectify or remove those unnecessary stutters with our online editor. Spend less time on transcription and more time on analyzation!
E questo è tutto! Bastano pochi minuti per trascrivere il tuo file SRT. Puoi accedervi tramite la tua dashboard e modificarla con il nostro Editor online.
Niente carte di credito. Nessun download. Nessun trucco malvagio.